A Coaching process creates different point of views, shows new perspectives and asks questions, that are not asked in private social life.
As a coach, I believe that the solution for your challenges is already within you. I accompany you in your individual process and provide access to your solution. Even when we read books, take courses or go to all the seminars – 1: 1 work in Coaching is so successful because we all have blind spots that we cannot see on our own.
We uncover these blind spots together in your Coaching process, investigate them and thus dissolve deep-seated blockages. With Serenity Life Coaching, you can choose between Coaching in my practice nearby Sendlinger Tor or online via VideoCall. NOTE: from October until May every year I only offer VideoCalls, since I don't live in Germany permanently.
Choose your coaching process:

Life Coaching in Munich
Would you like to be coached in my practice at Sendlinger Tor? I am happy to offer you appointments between 10 a.m. and 7 p.m. on weekdays.
Life Coaching

Online Life Coaching
Coaching without time pressure and within the comfort of your home? Choose appointments on weekdays or on weekends. Design your coaching process according to the framework conditions of your everyday life.
Online Life Coaching

Mindstyle Coaching Technique
The Mindstyle Coaching Technique is unique at Serenity Life Coaching. Learn more about this effective and sustainable coaching technique.
Mindstyle Coaching Technique
Schedule a clarity call.
I am looking forward talking to you
Would you like to learn more about my psychotherapy and coaching services and get to know me?
Conveniently arrange your Clarity Call via the following link. We will discuss your concerns, clarify open questions and find out if we are a match.
I am very happy to get to know you.
Clarity Call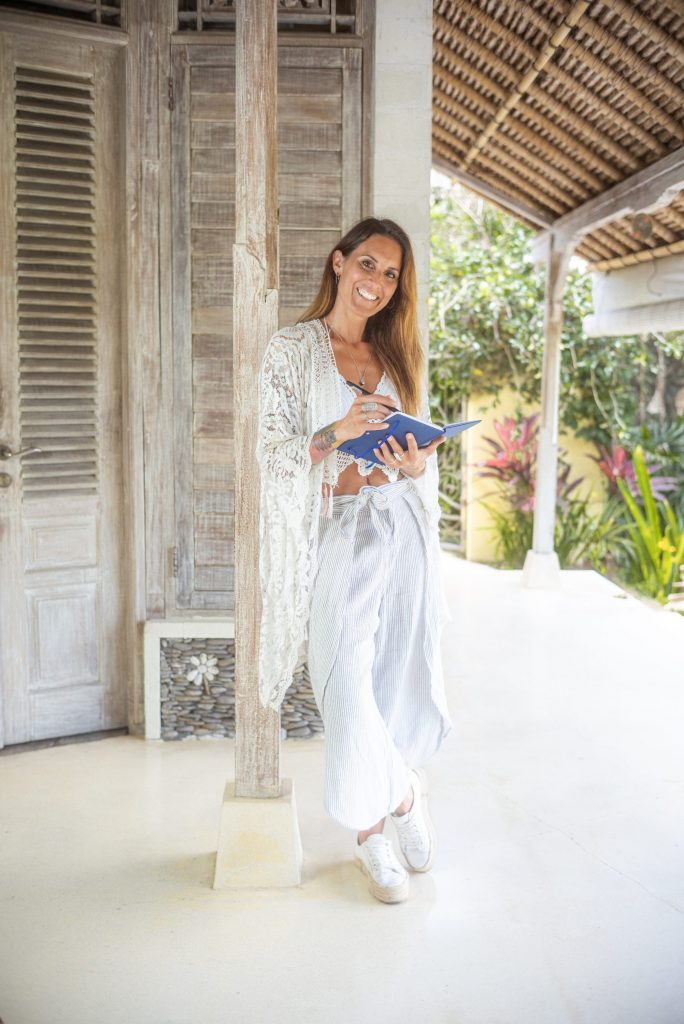 Reviews
What my awesome clients say
The life coaching meetings with Alexandra I found to be liberating. Working together has helped me to tackle things that I have put forward because they are supposed to be unpleasant. With the result that my fears have not come true and everything has developed much more positively than painted. Honestly, I thought, my goal of making a decision in the short time of 3 sessions is not really realistic. I was teached a lesson. The investment in me was worth it! Alexandra carries out her work with great dedication and professionalism. Thank you very much.
Alex has the special gift that you want to take her to your heart and trust her. Immediately I was able to open up and positively resolve issues that have burdened me over the years. I can always bring out the special experience in Serenity Life Coaching with the multi-page PDFs of the session and keep it in the long term as a little treasure. As a couple coach, Alex is the same win. Definitely try it out!
Imme, 30 years
- Executive, Online Marketing
Alexandra helped me deciding between two great job offers. She worked with different methods and brought the answer, "that was already in me", to the surface. What I experienced as super helpful was, that she summarized what I said – but always asked me to bring up the conclusions from that. In addition, she has a very empathetic and open nature. Highly recommended.
Ms. Bauer convinced me one hundred percent methodologically and personally in psychotherapy. She picked me up exactly where I was standing, listened really well and showed me the bigger picture with a lot of love. It was like a light. thank you very much
Thanks to you I started to listen more to myself again and tried to perceive more consciously what I actually feel in individual moments. The PDF summaries of all individual life coaching sessions and regular homework helped me a lot. I felt in good hands with you in coaching. It was a familiar feeling right away and it was easy to talk to you. With your specific questions, you helped me to listen more to myself again, to get new approaches and to see things more clearly again.
I would like to thank you from the bottom of my heart for everything you did for me in the Life Coaching sessions. You have the wonderful gift of giving people the space to open themselves up so that they can heal and fully accept themselves. Being able to experience this firsthand has brought me further than anything else I've done so far. Your help to take what was the most beautiful gift I could give myself. I am proud of myself that I have taken the first small step in the right direction. The one to myself.
If you want to know what is going on inside of yourself and want to act on your inner callings then look no further! I was very well consulted with Ms. Bauer and am very satisfied with the outcome. I signed up for the life coach session and in a matter of a single session, Ms. Bauer was able to completely break the ice inside of me.
Making me come to the realisation of the inner conversations I was having with myself and which path I truly desired to go through even though I didn't have the courage to truly admit it to myself. It's really crazy how she is able to guide you through your thought pattern and make you become aware of what is going inside ourselves! 100% recommend it, it's for the better! Also, special discount if you are students 😉 Thank you Ms. Bauer !!!
I had booked three life coaching hours and received a complete summary of the hour after the first session. It is very helpful to reread this summary yourself. I have received many additional tips (e.g. book tips, your own book 🙂 and blog articles). I am also happy to be part of workshops that go beyond coaching (like the Sisterhood Circle). After one single life coaching session, a big topic that I have been carrying around for a long time has answered for me.
Alexandra quickly recognizes where a problem is and has asked very good questions and provided food for thought that was helpful to sort my thoughts and to get another positive view of things that made me negative. There is a personal and very warm atmosphere. I felt very comfortable and I can well imagine booking further life coaching lessons with Alexandra in the future! Thank you!